In the picture: Michael Laupheimer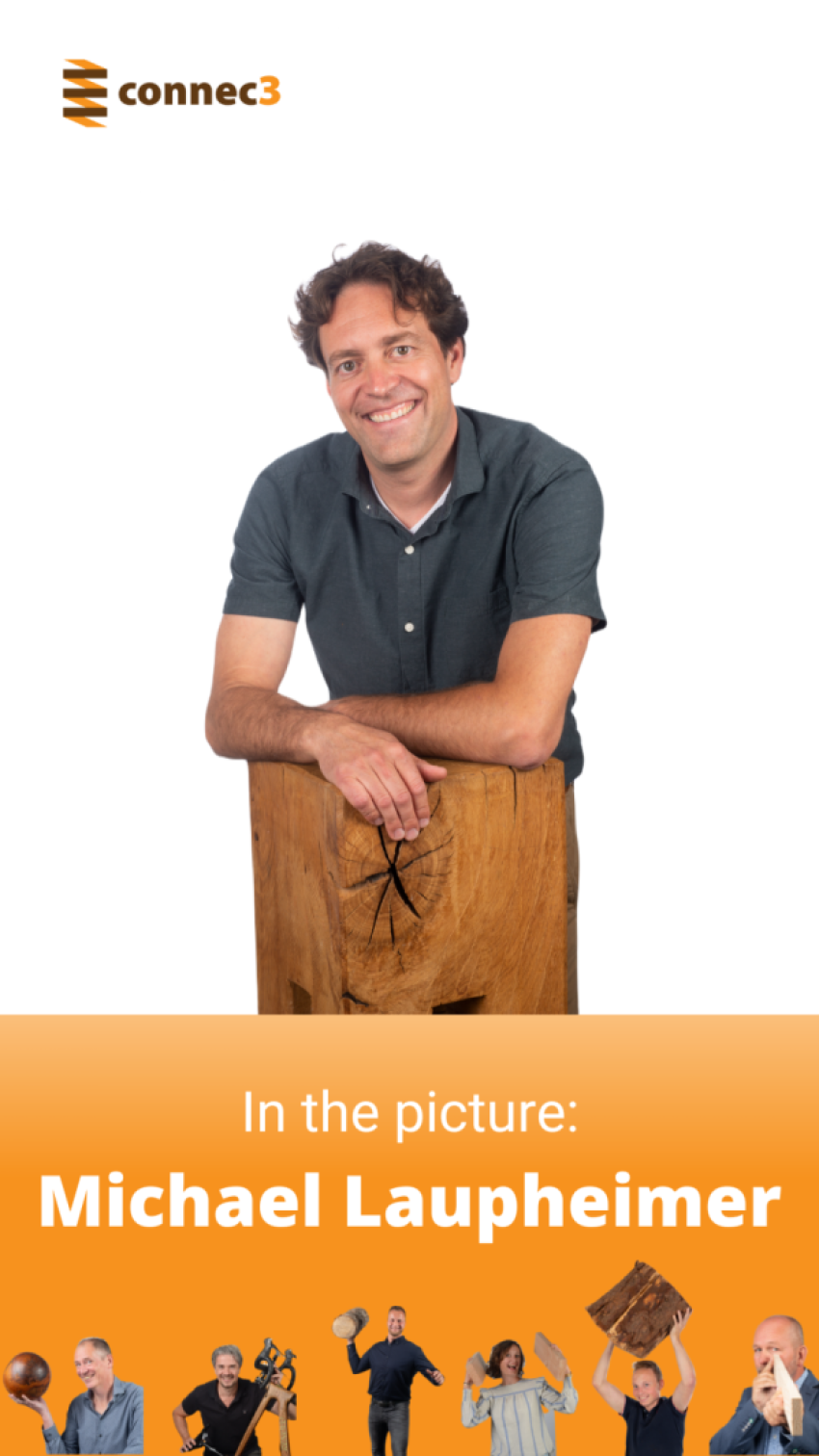 In the coming time we will introduce our colleagues to you. The kickoff is with our German colleague Michael Laupheimer.
My name is Michael Laupheimer and I have been working in the timber industry since my studies in forestry and timber management.
Since 2004, I have worked in wood processing companies in Baden-Württemberg/Southern Germany, first in sales and then for a longer period in roundwood purchasing.
In July 2021, I took an important step towards further development and internationalisation and moved to Connec3 in the Netherlands. Here I work as a front-office employee for the various divisions of the Connec3 Group, Greenblocks and Woodvar. I work in both sales and purchasing. The various wood products, such as sawn packaging timber, pressed chipboard blocks and nails, but also garden timber, redwood and building or construction timber, promise a varied occupation and an interesting and diverse field of work. The constant flexibility and adaptability to new opportunities, possibilities and products that are in demand in the international timber trade also give me pleasure every day and present me with new challenges. I would also like to emphasise that the collegiality, the working atmosphere and the great way of dealing with each other in our Dutch company make it possible to work together in a really pleasant way.
In my free time, I enjoy hiking, cycling and spending time with my large family.